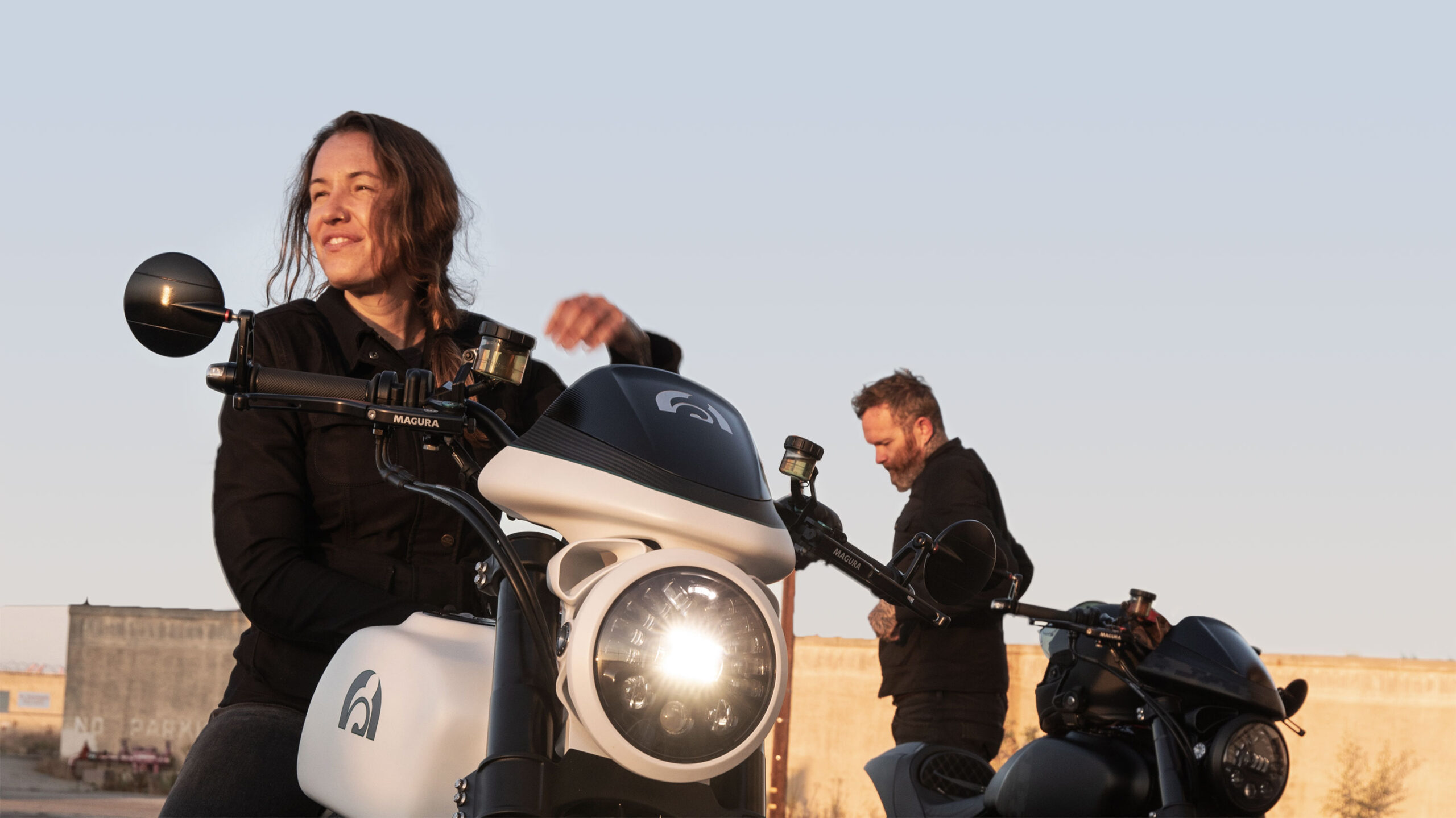 Owner Profile:
Denver Maddux & Erica Heller
By Cindy Gabriel 
June 10, 2022
It was March of 2018, a rare, picture-perfect day for scuba diving off the back side of the Hawaiian island, called Molokai. Denver and his dive buddy were the only souls within sight at this seldom visited stretch of ocean. It was normally too treacherous to attract divers. So when Denver suddenly felt a tug at his leg, it was beyond unexpected.
Even more unlikely— it was someone he knew, Erica Heller, a friend who had invited him on a night dive back in Maui later that night. It was a brief moment of serendipity on steroids. They would look back on as a moment of karmic attraction.  
At 45, Denver Maddux was happily between jobs, between relationships and between motorcycles. He had just concluded a two and a half year run as CEO of Megaport, a fledgling Australian software company, after expanding its worldwide presence and bringing it onto the American Stock Exchange.
It was an exhilarating, sometimes turbulent ride. Denver learned a lot, including that he didn't want to be a CEO the rest of his life. Since 1994 Denver had been on the pioneering side of the Internet, rising quickly through tech company ranks leading projects as a network engineer. He was on the front end of platform design resulting in three patents, paving the way for the creation of giants like Youtube, Netflix and Facebook. With no meetings, no deadlines or calls to answer, Denver Maddux's only plan was to get his divemaster certification.
While working and living in Australia, he befriended Richard Fitzpatrick, an Emmy award winning cinematographer and marine biologist known for providing fascinating underwater footage for clients like the BBC, National Geographic and the Discovery Channel. After accompanying Fitzpatrick on a few trips as a volunteer photographer, Denver wanted to work up to becoming an actual assistant cameraman. To make it all more official, Fitzpatrick urged him to get that diving certification.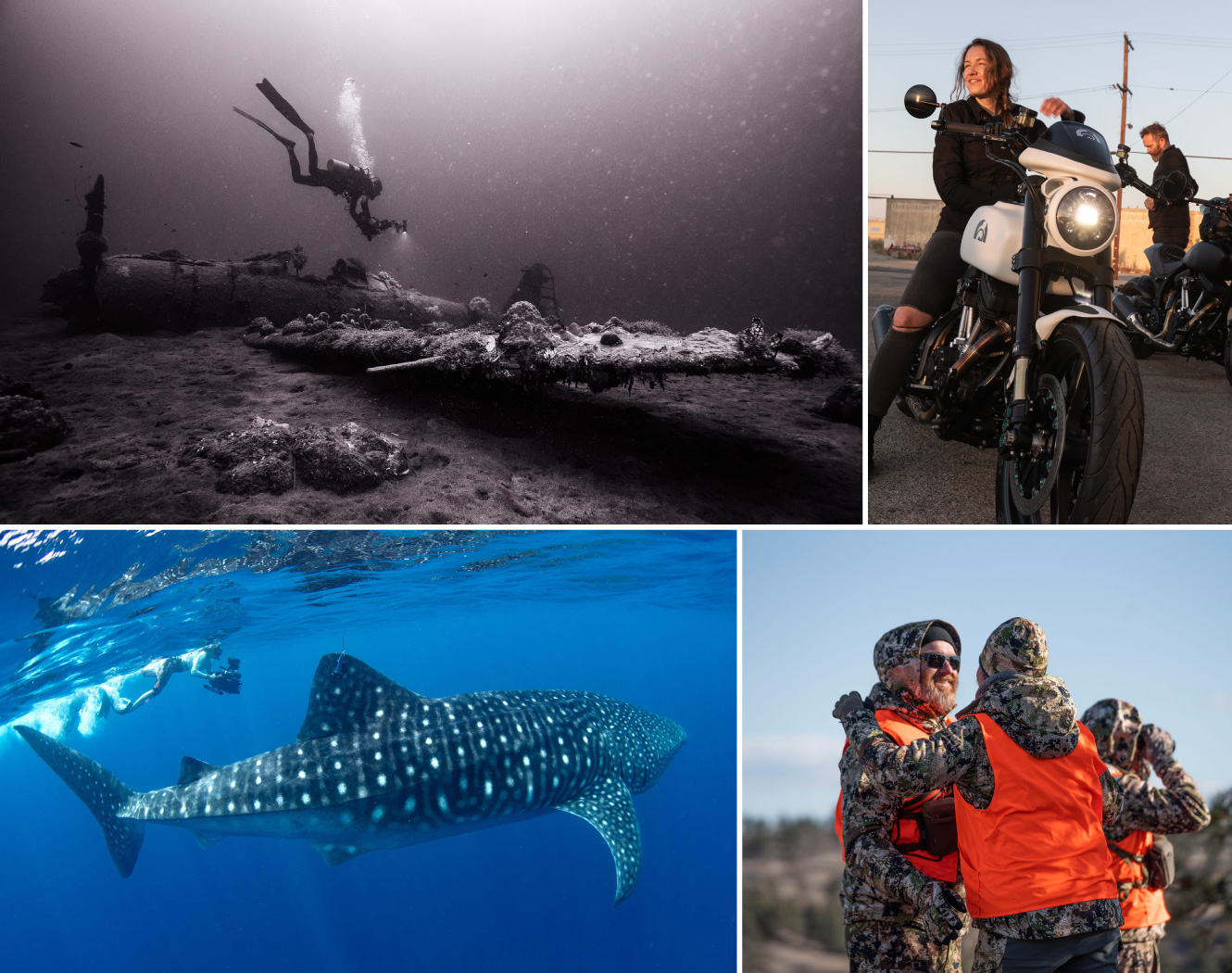 Meanwhile, that night back in Maui, Denver wasn't sure if his night dive with Erica was a date, or if he would be one of a group, as usual. Erica was the "super cool" boat captain and diving instructor he was slowly getting to know while working on his certification. When Erica showed up alone with tanks for two, he wasn't exactly upset.
The water was crystal clear with zero current as they swam under a full moon, past sleeping turtles, cruising white tipped reef sharks and a ton of massive hunting conger eels. The soft humming of whales added to the dream effect. The water was so illuminated by the full moon that they occasionally turned their dive lights off to take in the magic. Green phosphorescent micro sea life sparkled in response to the moonlight, with the simple move of a hand. "Everything seemed so perfectly right.  I thought, I am really falling for this human," said Erica. "It was ridiculous," said Denver, smiling.
The yin yang nature of their personalities seemed to create exponential energy. Both of their father's were pharmacists.  Both milked the outdoors for all it's worth.  Denver, was raised in the Phoenix, Arizona area, rock climbing, mountain biking and hiking. His long, lean body would stop growing at 6'4".
Erica calls her hometown of Gainesville, Florida, a place she still "deeply and intrinsically loves".  As a child she freaked her mother out by her ability to hold her breath underwater for up to two minutes. She would use this skill to explore the local waterways. "I was Tom Sawyer to my brother's Huck Finn—We kayaked, snorkeled and did free diving through lakes, rivers, swamps and springs," laughed Erica. "Trespassing was a word we didn't understand."
After getting an environmental science degree, at a small private college in Florida, jobs using that degree seemed to always require experience.  In her frustration, she picked up the phone and bought a one way ticket to Hawaii. Erica had a friend who worked on a boat there. She told her mother she'd be back in two weeks or two months. By the time she met Denver she had burned through a satisfying decade, gaining certifications and working her way up to Boat Captain for Lahaina Divers.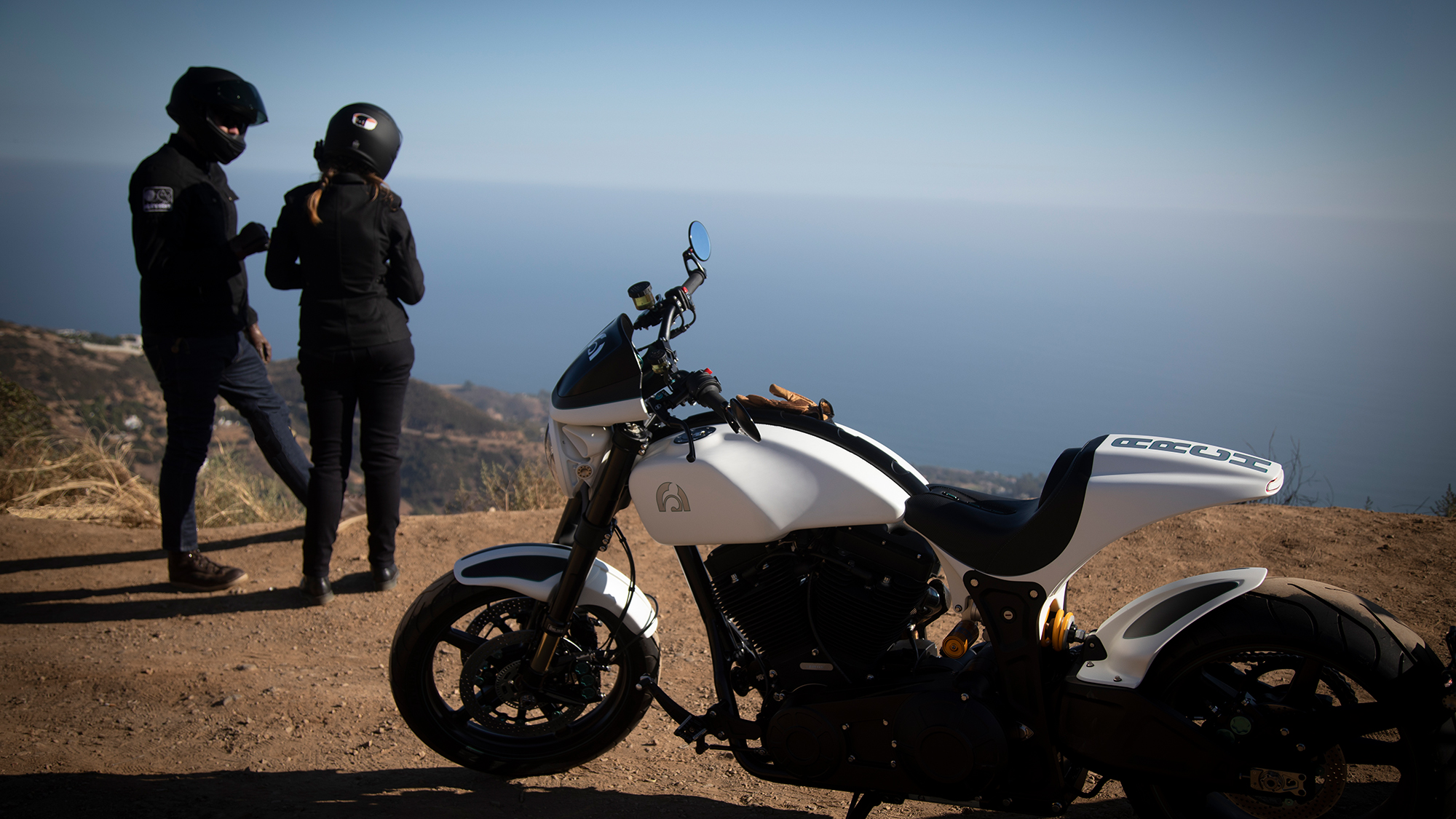 Denver's early professional years included at least one existential crisis. At the age of 30 he spent a year in India and then, Nepal as a Buddhist monk; shaved head, vows and all. It was an about face into a life of mostly quiet seclusion, learning to speak a little Tibetan, and the art of meditation. It didn't take him long to realize it wasn't a lifelong decision. "I missed my motorcycle. Ok, and sex and drinking," he laughed.
As a diving instructor, Erica, shared her knowledge of reef ecosystems and the human impact on them. "I attempted to create an engagement between the people diving, akin to Thoreau's connection to Walden Pond.  I feel our appreciation of intrinsic natural beauty is becoming a lost art and is vital to our continued existence as a species," Erica said.
In May, two months after the night dive, Erica quit her job and moved to Australia with Denver. By February, they bought a second house in Hawaii, splitting time between there and Australia. In between, Erica met Richard Fitzpatrick, and was welcomed to accompany Denver as a well-qualified diver/photographer.
They mixed traveling on Fitzpatrick's projects with some of their own. It took them to the Philippines, Papua New Guinea, Indonesia, and in Australia, Raine Island and the Great Barrier Reef. All of this amounted to a ton of time flying in "silver tubes" (Denver lingo); giving Denver and Erica plenty of in-flight bonding time to talk, dream and plan their next moves.
Six months into their relationship, Erica brought it up. She wanted a motorcycle.  She had no experience riding one, just a childhood memory. "I remember riding on the back of my dad's Honda when I was a kid, in an over-sized helmet, hanging onto him, smelling his leather jacket.  It was just something I wanted to do."  She had also experienced mountain biking and "loved the freedom of two wheels."  
Denver wasn't biting.  Not that he didn't love motorcycles.  At 18 he sold his VW bug to buy his first bike. It wouldn't be the last time a motorcycle was his only means of transportation. "The thing I like about motorcycles in general is you only take what you can carry.  I've ridden and camped for like fifteen days straight on a motorcycle with just what would fit in my tank bag and a backpack," said Denver. Later, he would have a garage full of inexpensive bikes that he and a couple of friends "wrenched on" for their own amusement.  "We were just hacking and having fun. I had a bike we could pop a wheelie in 4th gear.  It was a total Frankenstein. But we had a blast and riding them all over the southwest," said Denver.  Finally, in 2016, he sold his last bike, a Deus Ex-Machina, after "riding the piss out of it" all over Brisbane and Sidney.  Thinking he'd exhausted the experience, he was done.
But that motorcycle itch wouldn't leave Erica's bucket list. Six months later, a year into their relationship, she brought it up again. Denver must have seen it coming, because he was ready with his response.  "If I were ever to get another motorcycle again, there is only one bike I would buy," He showed Erica the Arch Motorcycle company website.  Then he showed her the price tag.  
"That can't be my first bike! I don't even have my license yet,"  Erica said.  "I would have loved to have had this for my first bike," argued Denver.
In typical Denver style, things started happening fast. Once he connected with Jordan Mastagni at Arch and sent in his deposit, he and Erica were on the red eye from Hawaii to LA to meet Gard Hollinger, co-owner and designer, along with other key members of the Arch team the very next day.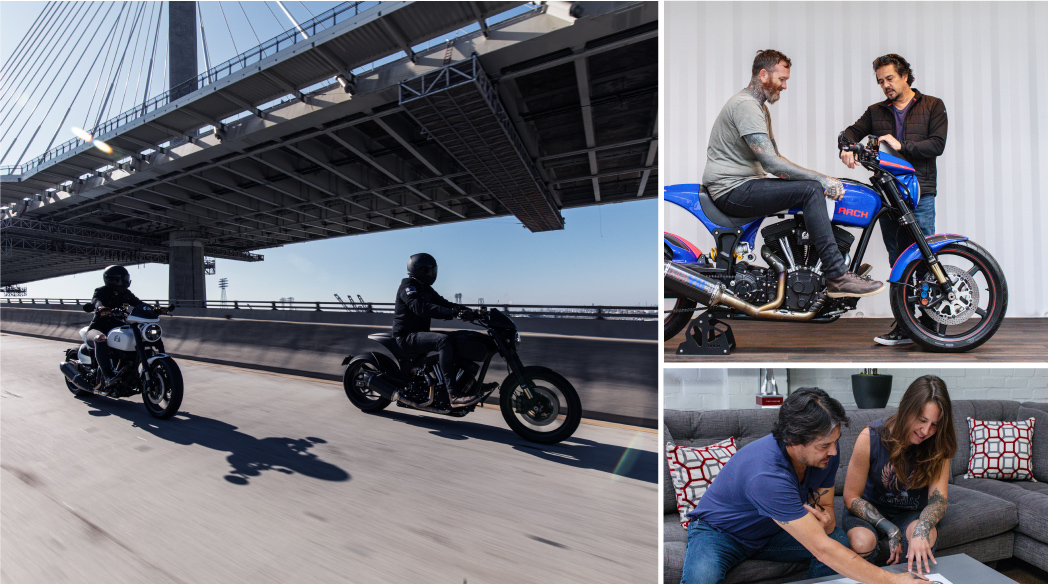 "You can just touch the bike and know there's nothing like it.  There is not a single wasted part or angle that isn't both necessary and artfully formed," said Denver.  "It's such a rare experience to meet the people who make the things you buy. We discussed why they made some decisions and how they work together.  It brings such a sense of trust in the machine when you see how much focus and attention to detail each person gives to each bike."
After a lot of consideration about the different model builds, Denver decided on the KRGT-1.  Meanwhile, back in Hawaii, Erica settled on a Honda, harkening back to her father's bike.  Denver created a practice riding path on their Maui lawn with its 32 coconut trees.  Coconuts formed the border of the grassy path. She would also take a course and get her license.
Their next encounter with the Arch family would be at their first owners event held October 21, 2019 in Sonoma County.  "It was literally a pitch perfect event, completely oriented around the bikes, meeting the people who owned them and getting to know them on and off the road," said Denver.
More importantly, Denver had plenty of time to weigh in with Gard, Keanu and the team on some design decisions for his bike. "I told them at one point I wanted the absolute blackest black you can find.  I don't care if it sucks sunlight right out of the air.  Keanu brought up vantablack, a black used on the inside of a telescope because it doesn't reflect any light.  Keanu and I were geeking out on vantablack, when Gard looked at me and said, "I thought you liked me."
It was typical Gard teasing, but he included the feedback in discovering the best color for Denver's bike.  "After the owners event we had a whole string of emails where we were finding ridiculously looking bikes and saying that's what we should do.  Gard, Jordan and I did a lot of joking and laughing before we got serious," said Denver.  
Like always at this stage, Gard asked Denver for pictures of anything he liked visually—.it could be anything, a building, a car, or something in nature.  Denver sent him pictures of meteorites from the Griffith Observatory, another stop they made on their LA visit. Gard thought Denver's meteorites reminded him of camouflage.  Gard came up with a dark, subtle camo-tech color that gave dimension to the black, much like his meteorites. "It wasn't like anything we talked about, but it blew me away," said Denver.  
The owners event included two days of rides through wine country, farmlands, mountains, and a coastal ride to Bodega Bay. The more Denver watched Gard riding the 1S, (the next step up from the KRGT-1) the more sold he was getting on that bike as well.  "He's f-ing fast!  It's fun trying to hang on his back wheel when we ride.  After doing some miles like that and then sharing wines and whiskies, talking about life in general, I cannot imagine not adding a 1S," said Denver.
After the owners event, Erica had a decision to make.  She was already realizing that her Honda, which maxed out at 55 mph, was not going to keep up with Denver's KRGT-1. She wanted to test drive an Arch.
She is now the owner of the first all-white Arch KRGT-1 bike ever, a nice opposing spectrum to Denver's camo-tech black.  "I wanted to make a subtle feminine statement," said Erica.  She confirmed Denver's insistence that the sure solid feel of an Arch is a better bike to handle for a her skill level at the time.
Meanwhile, Denver's second Arch, the 1S is in production.  "I love the more aggressive riding position and I think the lines are insanely beautiful.  Also, a powerful V-twin bike in a more sporty configuration is a rare thing," said Denver.  
"I also feel a personal connection to it because of my growing friendship with Gard."
"There is literally no passion about picking up my phone or my tablet, but when I ride the KRGT-1, hear the exhaust note, or even just look at it, I am reminded of the creators of that machine, from Gard and Keanu, to Ryan, Logan, and the rest of the Arch team, pouring passion into every step of its creation, said Denver. "It sounds a little hokey, but it's really about connection and relationship to Arch at every level.  After owning mostly foreign made bikes, it is really important to me to buy an American made machine."
Speaking of America, Erica and Denver are now back in the states—Montana at the moment. They have plenty of friends and family to catch up with on cross country rides ahead.